Ayurveda AYURVEDA
Myra & Company offers AYURVEDA, the science of life, on our service menu. Our Ayurvedic spa treatments are based upon centuries-old Ayurvedic therapies that support balance and bliss in your life.
The revitalizing and therapeutic treatments offered are customized to your particular needs. Your therapist will use specific oils, herbs, and aromas chosen to provide you with optimal balance and nourishment for your mind-body constitution. All therapies are natural, gentle, and delightfully pleasing.
AYURVEDIC AFTERNOON
Enjoy an oatmeal and honey scrub followed by a wheat dough and stone massage.
OATMEAL RITUAL
An ancient East tradition combining oatmeal, honey, herbs and stones to provide a unique out of this world experience.
| | |
| --- | --- |
| 50 min Face | $135 |
| 70 min Body | $155 |
AYURVEDIC FRUIT FACIAL
A relaxation facial with deep pore cleansing properties. Your skin starts to breathe almost immediately. Highly recommended for all skin types.
AYURVEDIC "FACE LIFT" WHEAT DOUGH RITUAL
A natural treatment that boosts collagen production, eliminates fine lines and stimulates muscles. This herbal wheat dough treatment includes a traditional Ancient Scalp Massage. This treatment also removes heat from the body leaving you feeling silky and refreshed.
| | |
| --- | --- |
| 70 min Facial | $175 |
| 90 min Body | $155 |
HERBAL RITUAL
Skin is polished with a cloth pouch full of organic herbs that has been soaked in hot milk. An ancient version of manual, natural Microdermabrasion.
| | |
| --- | --- |
| 50 min Face | $125 |
| 70 min Face | $145 |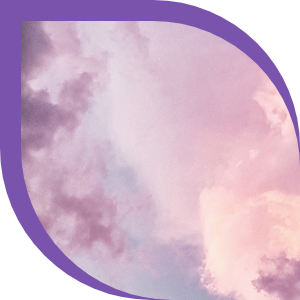 AYURVEDIC SHIRODARA
An ancient tradition practiced for the last 2000 years to create a heightened sensation of inner calm. Enjoy a therapeutic hair and scalp treatment that begins with a gentle dripping of warm herbal oil to the "third eye." Quiet the mind and balance the nervous system.
| | |
| --- | --- |
| 50 min | $85 |
| Series of 6 | $600 |
AYURVEDIC MANICURE & PEDICURE
A Spa Manicure and Pedicure is enhanced with traditions from India. Enjoy a wheat dough hand and foot massage with Zinda Oil. At the end of the day its an 90 minute pedicure and 60 minute manicure, what could be better?
AYURVEDIC REGIMEN
Bring your skin to glowing perfection with a combination of all of the Ayurvedic Facials. This series is unique in a sense that a new treatment is done each visit, allowing you to try all of the Ayurvedic Facials and our Ayurvedic specialist to customize your facial experiences. Each facial will be performed in a 50 min version.
* Series does not expire, but best results are seen when facials are performed every 4 – 6 weeks.
| | |
| --- | --- |
| Series of 6 50 min Facials | $675 |